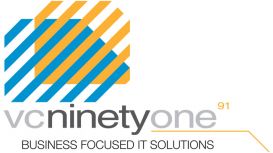 VC91 was created to provide a one-stop-shop for your companies IT requirements, from procurement from our trade suppliers to installation, management and support whether by phone, remote control or on-site.
Most small companies cannot justify employing their own IT personnel on a permanent basis. Let VC91 act as your own personal IT department whether as a support role to an existing member of staff or to provide full IT department management.
Have you suffered major headaches due to buying different services from different suppliers? They often end up blaming each other rather than curing your problem. We see this alot and are now generally used for everything IT related by our customers.
Whether you need great prices on new equipment or regular help and guidance through the ever changing world of IT, all you have to do is pick up the phone and it's taken care of.
At VC91 we pride ourselves on the level of service we provide and the happiness of our customers. We are NOT only concerned about profit margins. Could your existing supplier say the same?
---
Services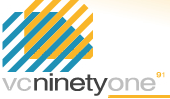 FREE Initial Consultation: Meet us at no charge to find out how we can help you.
Hardware:
Supply & Installation to customer requirements.
Software:
Supply & Installation to customer requirements.
Networking:
Support, installation & maintenance of cabling and equipment.
Support:
On-site visits, telephone or remote control.
Backup Systems:
Make sure your data is backed up, monitored and secure.
Virus Protection & Removal:
Anti-Virus software setup; virus infection removal with data retention.
Internet Domain Management:
Website name registrations and maintenance.
Email & SPAM Reduction:
Setup & management of email systems with SPAM reduction methods.
Broadband Supply Renegotiations:
Are you paying too much to your ISP? No saving – No charge.
Websites: Design, creation & maintenance. Examples:
Capital Construction, Peter Armitage, The Fleece Inn
PC Health Check:
Are PC's safe, secure and running efficiently?
Software Development / Programming:
Microsoft .Net and Access programming bespoke to your needs.
Your requirement not listed here?:
Please contact us as we can still probably help you.
Reviews and Ratings
We do not have any reviews about VC91 available right now.