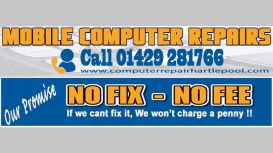 Need Help?
Is your PC computer or laptop needing repair? Then look no further. We are a local family run business providing a same day mobile PC Computer & Laptop repair service covering Hartlepool and the surrounding areas.
If you're looking for expert help with your desktop Pc computer or laptop without breaking the bank, then search no further. Whatever the problem, we'll get your computer or laptop repaired fast!
We offer a wide range of local computer repair services.
When you ask us to help we come to you, at your place of work or home, when it suits you.
Total Customer Satisfaction
We enjoy an excellent reputation built on 25 years plus I.T experience delivering outstanding computer repair, value for money and total customer satisfaction.
---
Services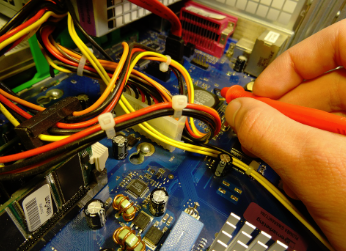 Virus and Spyware Removal
Using the latest software and techniques we can remove and help to protect against future threats.
Factory Restores and Operating System Reformats
Sometimes its necessary to to reset your computer back to how it was when it was built. We can reset, reinstall and configure your system for optimal performance & preferences.
If your computer is running really slow and not performing how it used to, we can perform a full system tune up to increase the overall performance.
Computer will not turn on or boot up
We can run diagnostics to determine the cause of the problem whether its a Hardware or Software issue, we can correct it.
Need an increase in size of Hard drive ,Memory or Graphic card etc. We can supply and install brand new, Guaranteed parts or parts supplied by yourself.
Windows stuck in the blue screen loop during updates and installations
A fault commonly referred to as the "Blue Screen Of Death" - Pc Homeguard can fix it.
Fans not working or noisy, thermal shutdown errors, we can fix it.
Reviews and Ratings
We do not have any reviews about PC HomeGuard available right now.