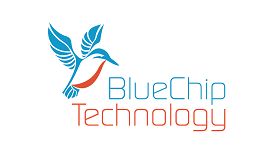 Blue Chip Technology developed its first Industrial Computer in 1986. This was a 4U rack mount industrial computer based on a clone PC motherboard. Since then Blue Chip Technology has grown significantly from a pioneering Industrial Computer manufacturer and firmly established itself as the leading designer and manufacturer of embedded computer products in the UK.
Most of the products on this website are designed and manufactured at Blue Chip Technology. However what you will not see here is the large number of custom components and products that we design and manufacture for our customers.
Our in house electronics engineers have extensive microprocessor, high speed digital, power supply, analogue and general electronics design experience. Our software engineers develop operating systems for Windows, Linux and Android platforms. Our mechanical experience includes designing with plastic, extruded and sheet metal.
Our onsite facilities currently include four Surface Mount Technology pick and place machines, two Automatic Optical Inspection systems, Xray, SMT rework, thermal chamber, 3D Printer as well as our own EMC test chamber.
In addition to designing our own products we also design products to our customers' specific requirements. If you are ready to develop your next product why not send your specification (an outline is often enough for us to provide an estimate) and request a quotation for Blue Chip Technology to design and manufacture your product for you?
---
Services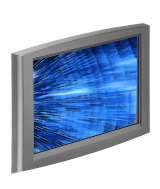 Low Cost Touch Screen Modules:
Our Beta Touch Screen Modules and HMIs are the ideal platforms to help you create your new touch screen based product quickly. With a wide range of display sizes, touch screen technologies and peripheral interfaces the Beta range offers an unrivalled choice with off the shelf availability.
All the Beta range are already certified to the latest Radio, EMC and Environmental regulations. So you can focus on writing your application and, if necessary, adding your additional electronics. Our development kits are low cost and in stock so just select your operating system to get started. Reduce your costs and get to your market faster with Beta Touch Screen Modules.
Rugged Touch Screen Modules:
Our Alpha HMIs are based on high performance Cortex ARM processors and deliver an impressive array of technology in a very compact unit. The machined aluminium front panel not only exudes quality but also is extremely rugged and allows a wide range of mounting options. The Alpha touch screen computer has been successfully tested to the current EMC approvals and has also passed our demanding thermal and reliability tests.
With LCD sizes from 4.3" to 12.1" each Alpha can be supplied with either Windows, Android or Linux operating systems and is the ideal platform to swiftly develop your new touch screen application.
Video Wall Controllers:
Our latest Ultima Video Wall Controllers have been designed especially to support the award winning Matrox Mura MPX graphics controllers. The Ultima 2M which offers a refreshingly stylish and quiet solution for Boardrooms and similarly demanding environments. Whilst the Ultima 5M provides a rack mount powerhouse with 5 PCI-E x16 slots that can run at full bandwidth 24/7 to support the larger video walls. All our video wall controllers have been tested by Matrox and are approved to work with their range of graphics products.
Rack and Bench Top Computers:
Our Ultima computers are premium, semi-customisable platforms for applications requiring a superior solution. The stainless steel chassis is as durable as it is attractive; its polished lines reflect Blue Chip Technology's reputation for outstanding quality and design. The Ultima computer systems can be specified for enhanced system redundancy, extended operating temperatures, intensive processing and industry specific regulations. Design and manufactured to run 24 hours a day 7 days a week the Ultima is the safe choice for your demanding requirement.
Our Vario compact computers offer performance, reliability and flexibility in unusually compact packages. As an engineering company we make sure that our products are designed and manufactured to work to their maximum performance day in day out. For example, we ensure that the processors never exceed their specified maximum temperatures even when they are pushed to the maximum CPU, GPU and memory limits. This is achieved by designing and fitting suitable enclosures and cooling solutions that manage the internal environment within the component limits.
Reviews and Ratings
We do not have any reviews about Blue Chip Technology available right now.