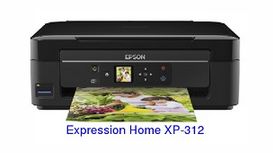 Computer Accessories is a busy shop situated in the heart of Plympton, Plymouth and is the retail outlet for J & J Associates which is a successful family owned and run wholesale company which for many years has had strong links with the area.
The shop prides itself on its service, range and competitive pricing and over the years has earned itself an enviable reputation both locally and nationally. It specialises in compatible printer inks, printers, blank CDs and DVDs, memory cards and sticks, photographic paper, wireless networking products, storage products, cables and a whole lot more. You will always be assured of a friendly reception if visiting or phoning.
Ordering online could not be simpler, just send an email to sales@jjshop.co.uk to include your name address, telephone number and requirements. You will be contacted personally and the transaction completed.
---
Reviews and Ratings
Leslie Marsden, Plymouth, Devon
I have purchased inkjet printer cartridges from this shop several times, first of all when it was in Moorland Road Plympton. Now has moved to Bell Crescent and still sells quality products but at a more competitive price. I recommend Computer Accessories for all your computer and printer requirements!