Get hold of the latest high end Laptops, HD TVs, Cameras & Games consoles from JR Linton Electricals. We have designed the shopping experience and product range to what our customers are looking for.

Brands our customers can trust, warranties that works with the most desirable and cool product range packed with exclusive technologies and design appeal.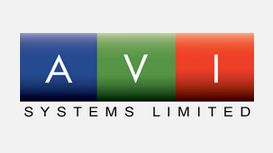 AVI Systems has over 25 years experience in the Computer IT Services and Support sector, working across both the business and home markets. All services and products offered are of the highest

standard and quality. AVI is supplier independent; as new products and technology come to the market, prices become more cost-effective, allowing AVI to pass cost benefits to you, our customer.